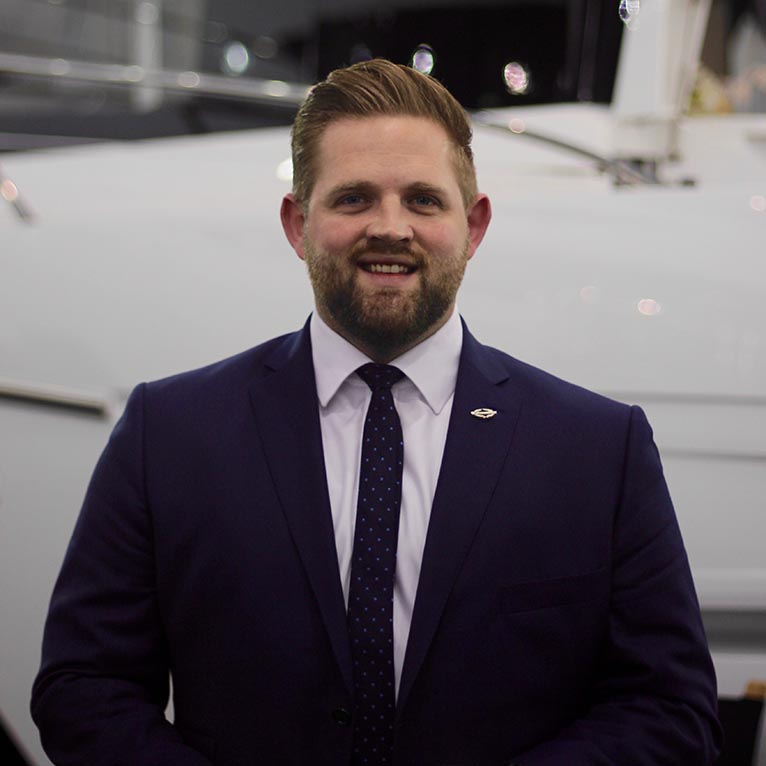 William Burns
Starting out at a young age, he gained valuable work experience with several Dive Schools as an Assistant Dive Instructor and Dive Boat Captain. William is a keen sportsman however a sporting injury bought any promise of a future career in Rugby Union to an end, resulting in him enrolling at the University of Greenwich in London where he achieved an admirable First Class BA Hons in Business Studies.
As part of this degree, William completed a one year work placement with Sunseeker London. The opportunity to experience all aspects of the business and gain valuable assistance and support of his colleagues further enhanced his knowledge and passion for the yachting industry.
William has developed an excellent knowledge of the Sunseeker yacht range as well as a solid grounding in the marine industry as a whole. With a passion and drive to succeed instilled at an early age, William has been fundamental in the rapid development of the Sunseeker Brokerage Division and has independently developed Sunseeker London's Charter Division.
Contact William
Please fill in the form below and William will get back to you shortly