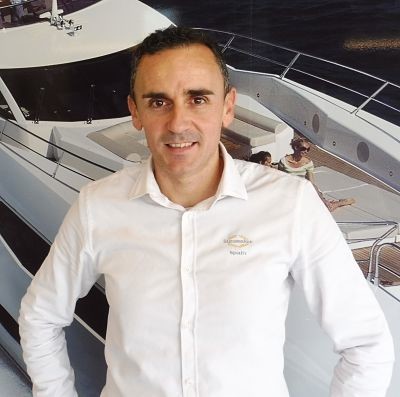 Isaac Jover
Isaac Jover Cristóbal, is passionate about everything related with sport (especially football), cooking (he loves to cook, especially paella) and personal development.
Once graduated in psychology, he had developed his professional career in the clinical field (in his own specialized center for addictions treatment) and in the field of sport (he has worked for several profesional football teams in Spain).
In 2008 he decided to join his two passions, football and personal development, by creating a Project for Young Talents in the World of Football. In August 2013 he decided to bank on his Project and moved to England (Bristol) where he worked for 16 months for Bristol Woman Academy and for West Bromwich Albion Football Club. In December 2014, he decided to return to Spain and in January 2015 he began to work with his brother for Sunseeker Alicante in the Sales Department. If something motivates him from his current job is working with his brother and learning each day with passion.
He loves personal development books, being two of his favourites "The Monk Who Sold His Ferrari", by Robin S. Sharma and "The Divine Matrix", by Gregg Braden. His most important principles are family, honestity and the desire of growing.
İrtibat Isaac
Lütfen aşağıdaki formu doldurun ve Isaac kısa süre içinde size geri dönecektir.